Taylor Fox, LMBT NC#18019
MOBILE MASSAGE THERAPY
Currently Serving Charlotte, NC and Surrounding Areas
*NC Clients outside of this area please message me directly for booking*
Fox and the Hands is dedicated to bringing the massage experience straight to you.
Anywhere you may be, you can enjoy the benefits of massage.
There are many different options to choose from.
Take your time and explore this website & let's find what best fits your needs.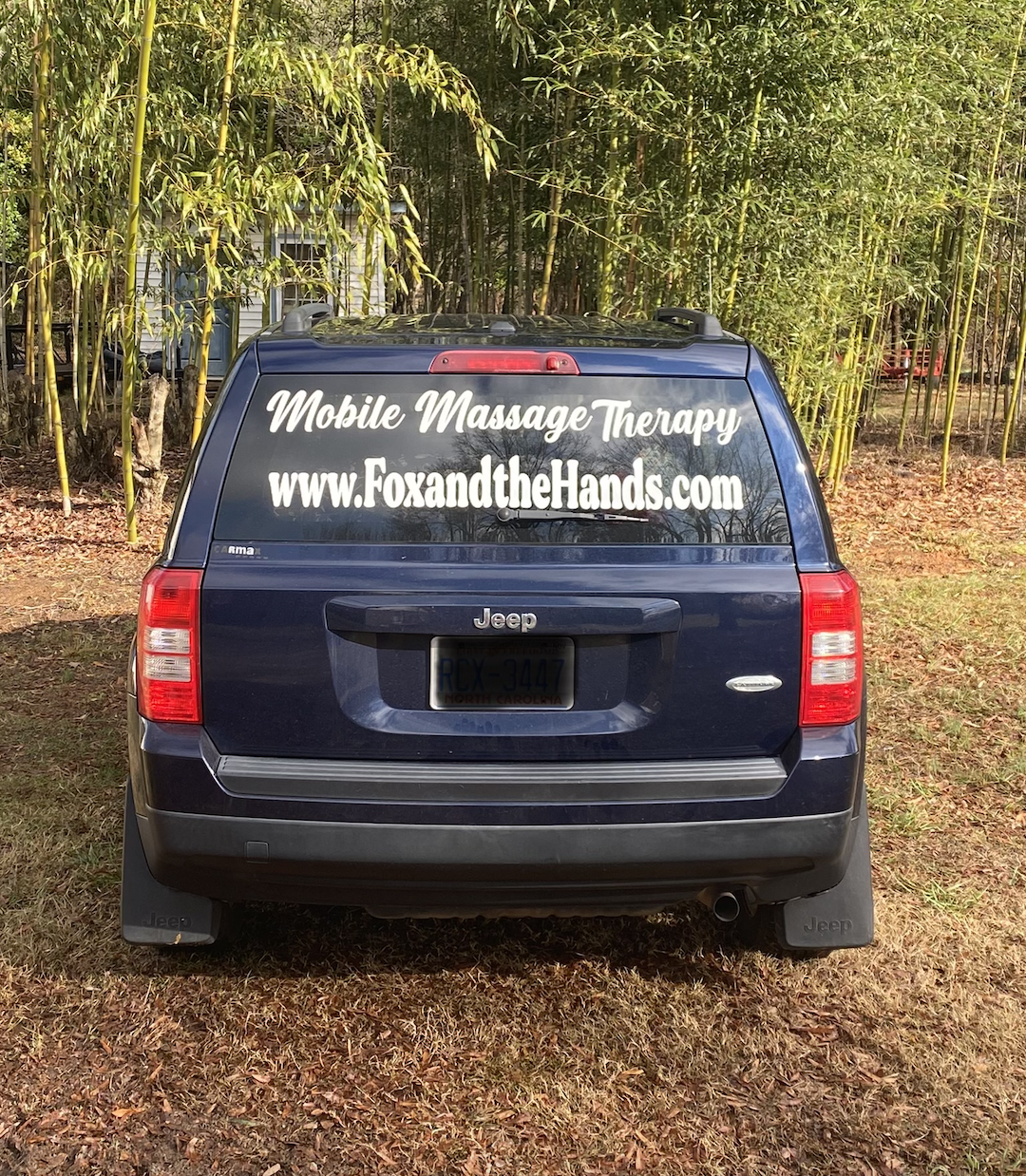 How does it work?
Location:
You choose your location and we bring the massage experience to you!
Homes, offices, events, Airbnb, or wherever you may be!
Fox and the Hands prides themselves on bringing quality care right to your doorstep.

Setting it up:
Once you've fully booked your session with Fox and the Hands, a confirmation will be sent to your phone or email. The day of the appointment, you will receive a notification when the therapist is 15 minutes away from the location you provided during booking.
We provide everything you need for the entire massage experience!
Note: ALL massages have a $40 Travel fee
If you have any questions, please do not hesitate to contact me directly.
Best Wishes!
Stay posted for UPCOMING travel dates near your area!